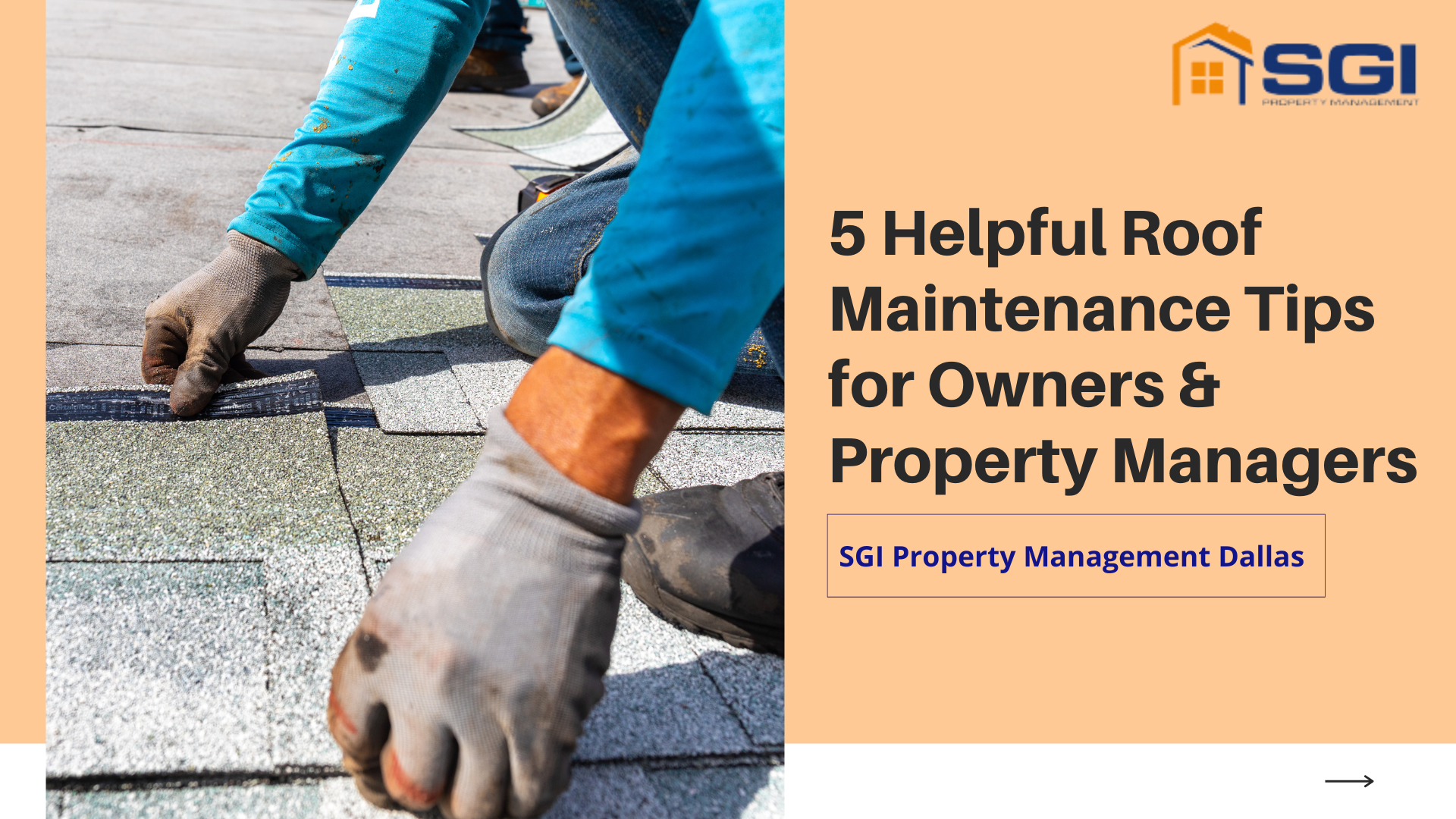 Many people neglect their roofs because, quite simply, out of sight tends to be out of mind. Because we cannot see most of the roof from ground level, it's easy not to think about what repairs or maintenance work it may need. But as a property manager or owner, you have a responsibility to take such considerations.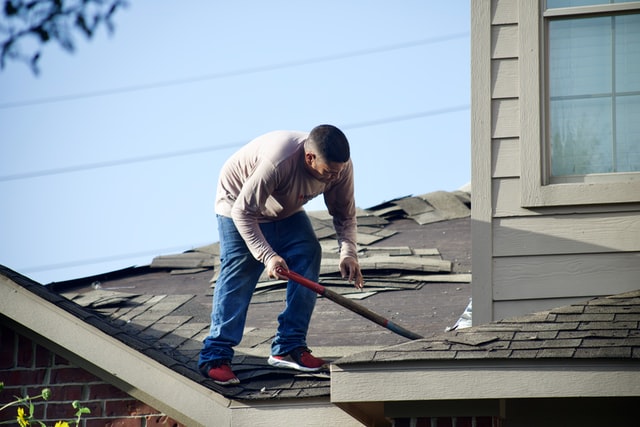 After all, the roof is the property's first line of defence. And just because it hasn't rained in a while doesn't mean your roof isn't taking a beating. Remember that UV rays can also damage roofing tiles and shingles.
Lack of maintenance can also become a big problem. What may be a $200 repair today can quickly balloon into a $2000 repair if left unattended.
A well-maintained roof is essential for happy residents and professional property managers. At SGI Dallas Property Management, we know vital aspects about correctly attending to a property. Check out 5 of the best roofing management tips for property managers and owners.
Have A Maintenance Plan
The most important thing you can do to maintain your roof is to have a plan. We suggest making a checklist to follow every month and one that will help prepare you for a roofing emergency.
Here are some of the things you can (and should) add to your roofing maintenance checklist:
Take Pictures - If you can safely get on the roof of your property, we recommend taking monthly photos of your roof. This way, you can compare time-lapse images and see if there have been any significant changes.

Involve Tenants - As a rental owner or property manager, you should get tenants involved as much as possible since they are at the property and see the roof often. Ask them to contact you once they notice something amiss with the roof.

Have A Number Ready - Talk to a handful of roofing contractors in your area - preferably ones that offer emergency roofing services. Ensure they are local and reputable and have their number on hand.
Check the Roof for Moss Growth
You may think you need to be a roofing contractor to catch problems with your roof, but laymen can check for some things. One of the things you don't need the expertise to detect is moss and algae growth.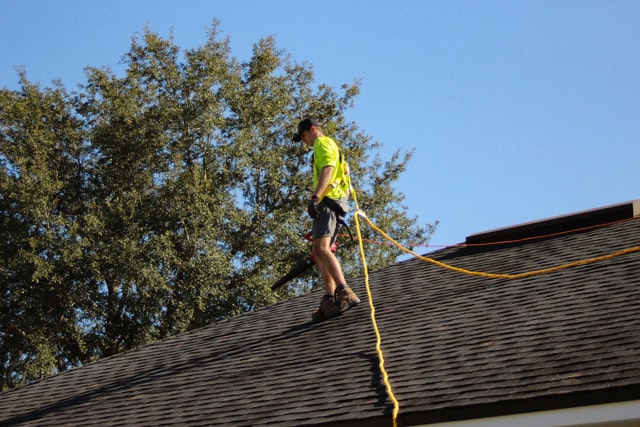 If you can safely get up on your roof or use a propped-up ladder, you can check for green moss and algae growth. If you spot moss or algae, be careful to get off the roof and not step on any areas where the growth is noticeable.
Once you're safely on ground level, get in touch with a roofing expert to get rid of the moss or algae. If you want to avoid this type of growth entirely, ensure that your attic has enough ventilation.
Also, keep the trees around your property trimmed and neat. Overhanging tree limbs can cause algae and moss growth. Keep your gutters clean as well.
Check from the Ground
You don't have to climb a ladder to spot some roofing problems. If you have asphalt roofing shingles on your roof, it can be helpful to walk around the perimeter of your property. Check for small piles of granules that indicate compromised asphalt roofing shingles.
It can also be beneficial to inspect your gutters and drip edges from the ground floor. Ensure they are not overflowing, missing fasteners, sagging, or otherwise damaged. You can also look at your soffits and fascia from the ground floor.
Make sure none of the soffits are split or broken and that your fascia is intact and not crooked. You may also be able to check the edges of your shingles from ground level.
From this vantage point, you will want to inspect the edges of your shingles to know if they curl upwards. Curling shingles require replacements together with other shingles on your roof.
Inspect The Insulation
Go into the attic and take a good look at the insulation strips. You will see them between the studs of your attic. Ensure they are not ripped, torn, or missing and are generally in good shape.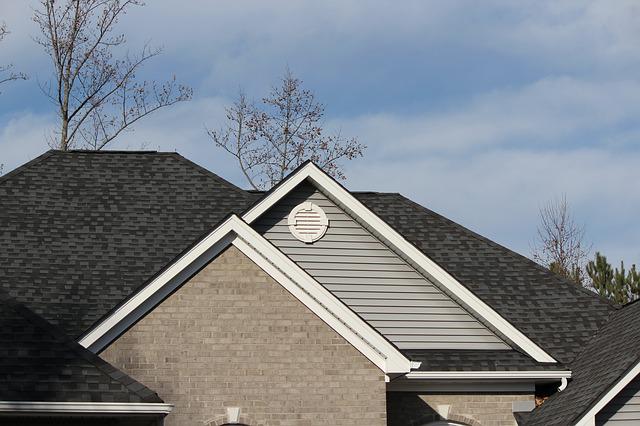 Improper insulation and ventilation in your attic could lead to serious roofing problems, such as ice dams. Insulation is straightforward to replace. It can significantly impact the roof's performance, so ensure you inspect it every so often.
Get Professional Inspections
While there are certain things that you can do yourself, responsible property management and ownership should also entail regular professional roofing inspections.
Work with a licensed, bonded, and experienced roofing contractor to inspect your roof. You should have your roof professionally checked once a year. However, extreme weather conditions like hail and tornadoes may prompt the need for additional inspections.
It is also advisable to have your roof professionally inspected after extreme weather, even if you don't notice any damage yourself.