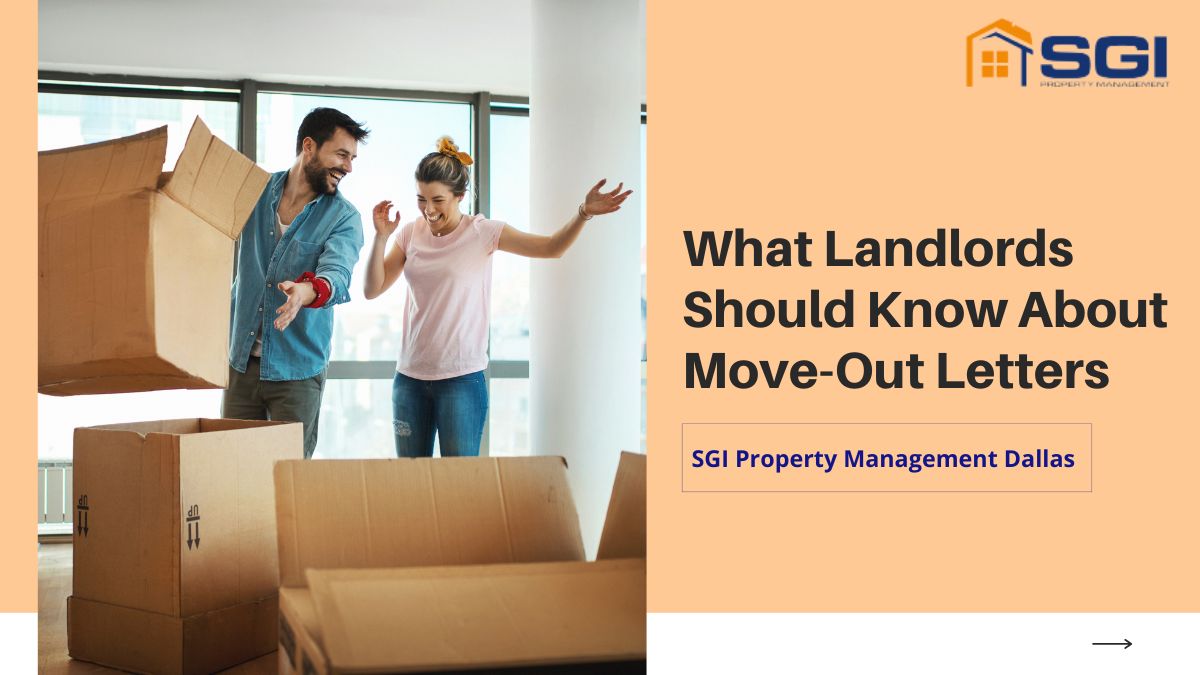 Being a landlord involves a lot of paperwork. Although it's not a fun thing to do, organizing all the necessary documents for your rental property is essential. As a landlord, you also need to write notices and formal letters. One of the most important notices you need to write for every tenancy is the move-out letter.
Move-out letters may seem unnecessary, however, sending a move-out notice to tenants with a lease term that's about to end is actually crucial. It's essential that the creation and distribution of move-out letters are done correctly since it can greatly affect your profitability and overall bottom line.
What Are Move-Out Letters?
A move-out letter is a formal notice that reminds your tenant when the tenancy term will end. It encourages tenants to start preparing for move-out so they can leave the property on time, and you avoid having a holdover tenant. Move-out letters are also a way of reminding tenants to leave the property in good condition. A strategic move-out letter that's comprehensive will help protect your investment property.
Tenants are responsible for returning the property to the landlord in the same condition as it was when they moved in, factoring in minor damages due to normal wear and tear. A clean and well maintained property upon move-out will allow landlords to quickly market the rental unit and find new tenants.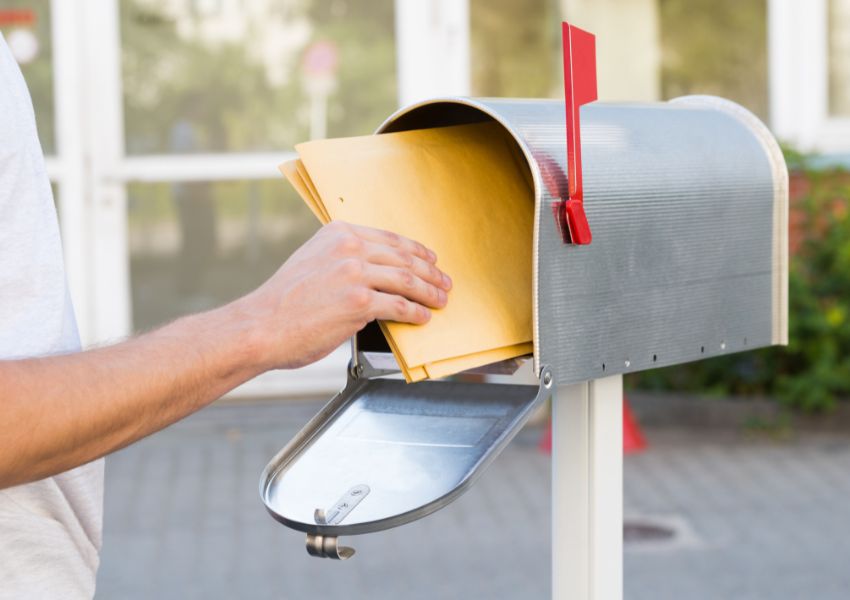 A vacant property can be very costly for rental property owners, so you want to minimize your vacancy period as much as possible. Cleaning and repairs will extend your vacancy period.
To have a smooth turnover, you need to first have a thorough tenant screening process. Only accept responsible tenants who will help maintain your rental home. Even if you trust your tenants are taking care of your property, move-out letters are still important to ensure your property is left in the best possible condition.
Why Should I Send a Move-Out Letter?
When a fixed-term lease expires, the tenancy will automatically end unless the tenant and the landlord agree to sign a new lease or rental agreement. If you or your tenant decide to terminate the tenancy, your state law may require you to provide your tenant notice to move out.
Even if your state doesn't require you to send a move-out letter to tenants, we recommend you do. A move-out notice clearly outlines all of the tenant's obligations as well as your expectations for the move-out. This will help reduce the risk of disputes after the tenant has vacated the property.
When drafting the move-out letter, it's important to include how you expect the property to look when they turn over the property to you. We suggest outlining your inspection procedures and what areas the tenant is expected to clean.
If the property is returned to you in great condition, you'll spend less time doing repairs and cleaning the property. This will help you market and find new tenants for your vacant property faster.
What are the Benefits of Sending Move-Out Notices to Tenants?
While some landlords might think sending move-out letters is a waste of time, they actually do the opposite. A move-out letter can save you a lot of time and money since it allows you to find new tenants as soon as possible.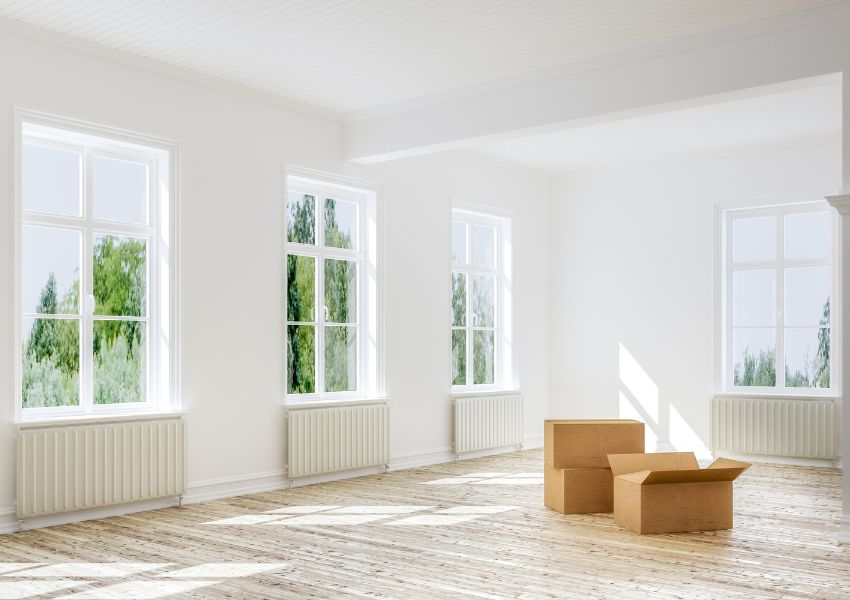 Move-out notices can help you:
Remind Tenants When They Need to Move Out.
Some tenants forget their lease is about to end. When you send a move-out letter a few months before the lease term ends, you remind tenants they need to find a new place to stay. You're essentially helping them so they don't end up being unprepared.
Build Good Relationships With Your Tenants.
A move-out notice can help solidify your relationship with your tenants. This is a great opportunity to thank your tenants for doing business with you. This can also help ensure your tenants leave on good terms.
Outline Your Expectations.
Tenants share in the responsibility to maintain your rental property. A move-out letter might outline what you expect from the tenants when they vacate the property, and which parts of the property they need to clean.
We suggest also reminding tenants that if they made any alterations to the property without your approval (such as changing the color of the walls), they need to revert them back to how they originally looked. It's best if you can send a copy of the move-in inspection so tenants are reminded of how the property looked during the start of the tenancy.
Give Tenants Enough Time to Prepare.
A move-out notice will help tenants prepare to vacate your property. They'll also have enough time to perform all the tasks outlined in the letter so they won't have to be penalized when the lease ends.
How Do I Write a Move-Out Letter?
Usually, what you include in your move-out letter will vary from one tenant to another. However, all basic details included in each letter are the same, including: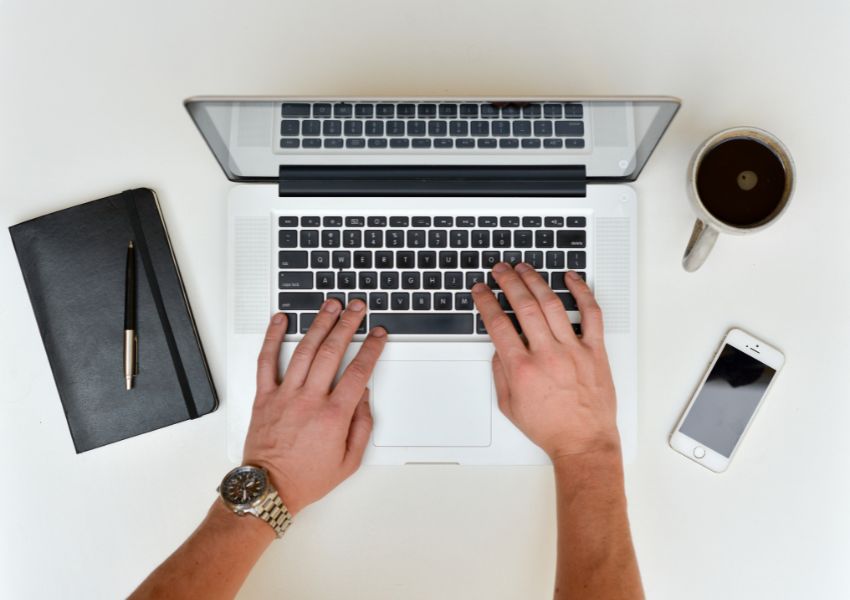 The date of delivery.

The landlord or property manager's contact details.

The date when the tenancy will end.

The process for lease renewal and other requirements needed, only if you want to give your tenants the option to renew their rental agreement.

The initial inspection report upon move-in.

The final inspection process.

The things and areas the tenants are expected to clean.

The inspection date and whether or not you need the tenant to be present.

Instructions for leaving the keys behind.

Details for the process of returning the security deposit, making sure this complies with the law.
Bottom Line: Writing Tenant Move-Out Letters
Move-out letters will save you time and money in the long-run, so it's important not to skip this step as a landlord! If you still have questions about tenant move-out letters, contact SGI Property Management Dallas today.
As one of the top property managers in Dallas, TX, we'll be happy to provide you with all kinds of property management solutions. Give us a call at (972) 746-4557.