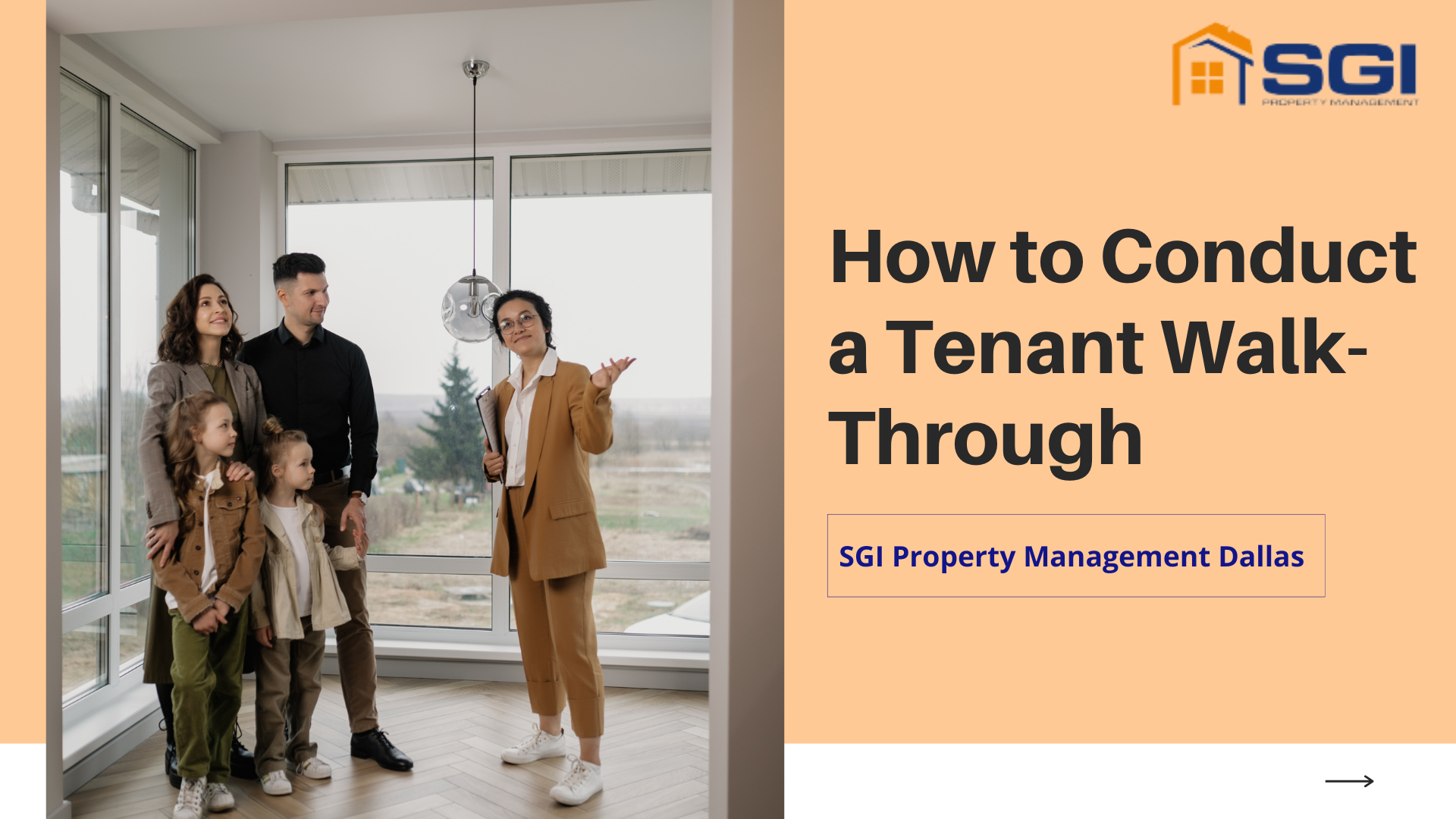 Every time you rent to a new tenant or an old tenant moves out, you should conduct a walk-through inspection. Your goal as a landlord at the beginning of a new lease is to determine whether there are any property or maintenance issues you need to address prior to the tenant moving in.
When you perform a move-out inspection, your objective should be to assess whether the state of the property has been negatively impacted during the renter's tenancy. This also helps tenants with their end-of-tenancy cleaning tasks and responsibilities.
Landlords that do a thorough initial tour of their rental property with a new tenant often face minimal damage and receive their property in better condition than those who hurry through or skip the walk-through inspections entirely.
Walkthroughs safeguard both the landlord who is leasing the property and the tenant who is renting it. Conducting a comprehensive inspection is critical since it protects both parties in accordance with the lease agreement's stipulations and applicable laws.
Below are several guidelines for executing a tenant walk-through that will help you protect yourself, your property, and your ROI!
Create a Checklist
Before starting your walk-through, you'll need a form that details each part of the house and its elements and furnishings so you can document the current state of the property. Generic forms are available online and, in certain cases, are included as components in property management software and smartphone apps.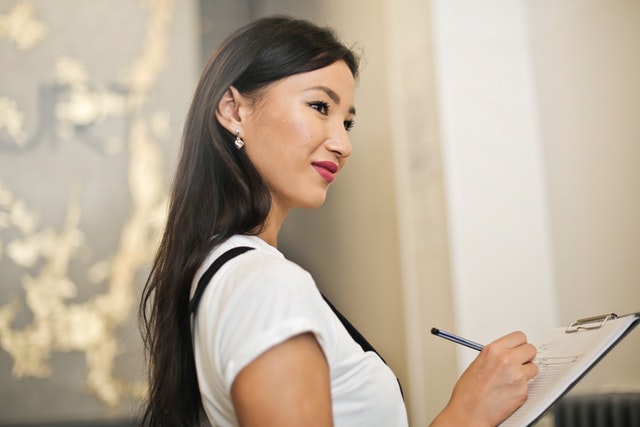 However, making your own form including a list of each room's components, such as the floor, walls, doors, windows, sinks, light fixtures, and ceiling fans is relatively simple. When you make your own checklist, be sure to include all appliances and make an effort to be fully comprehensive.
You can even leave one or more empty lines at the bottom of your list where you can document additional items while walking through the house.
Your checklist should have sections next to each item so that you can accurately document the move-in and move-out conditions of all aspects of your property and note approximate costs associated with cleaning, replacing, or repairing any issues.
Insert a place for you and your renter to date and sign the bottom of the form. After you've finished the first walkthrough, sign and date the form, and create a copy for the tenant's files.
Inspect the Property Together
Organize a walkthrough of the rental with your tenant and all parties to the lease before the rental agreement begins. This allows all parties to the lease to walk through the unit jointly, room by room, noting the site conditions on the walkthrough form. This will save you from having arguments with your tenants when the lease is over.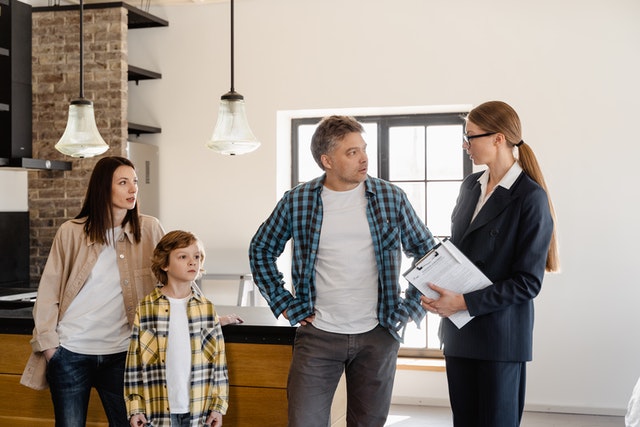 Additionally, this walkthrough establishes a framework for your expectations. For example, you can discuss the difference between property damage and wear and tear with your future tenants!
Take Pictures and Videos
Most smartphones come equipped with excellent camera and video recording capabilities. When conducting your initial walkthrough, take a broad shot of each space and a close-up of all damage. If you're able, include a timestamp on the photo. Caption the images accurately and save digital files to a storage device or a cloud-based system.
When taking videos of the space, be sure to respect your tenant's wishes. If they don't want to appear in the walkthrough photos or videos, make sure they're out of frame when you're documenting the condition of the property.
Another important thing to note is that you can use screenshots from your videos as pictures if necessary.
Give the Tenant Time to Find Additional Issues
Allowing time for the tenant to identify any further issues with the property will ensure you are aware of all maintenance and repairs that need to be completed and will help you build a positive relationship with your tenants.
Realistically, determining that everything on your property is functioning correctly may take a few days. The washing machine, for example, may turn on, but you won't know it isn't draining well until the tenant uses the machine. Similarly, a broken cabinet can go undiscovered until the tenant starts storing items in it.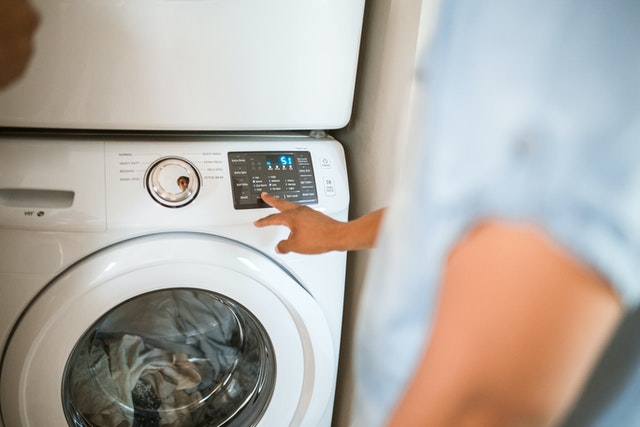 We recommend providing the tenant with three days to discover issues, capture them in writing and provide photo or video evidence. This way, you'll have an accurate log of any additional damage to the property once the lease ends.
Learn About Landlord-Tenant Laws in Your State
State laws determine landlord responsibilities, including those pertaining to tenant move-in and move-out procedures. For instance, Landlord-Tenant Law dictates the amount you can request as a security deposit, the instances in which the owner can withhold a portion of the deposit, and the timeline for the deposit's return.
Landlord-tenant regulations also specify which repairs are the tenant's responsibility and which are the landlord's responsibility, which are factors that could come into play if the security deposit is disputed.
Because a renter can sue you if you breach landlord-tenant legislation, it's critical to understand these laws and determine if and when you can retain a portion security deposit to account for property damage.
Experienced landlords will frequently point out that if you hire a reputable property management company, you won't have to worry about violating any federal, state, or municipal laws.
Thoroughly cleaning and making your property rent-ready between tenants is not only a good idea from a maintenance standpoint, but will also help you obtain a quality long-term tenant and maximize your ROI!
Closing Thoughts
It takes a lot of time, work, expertise, and understanding to effectively run a rental property. SGI Property Management is a premier property management company in Dallas, Texas and we can help you to save time, effort, and money!
SGI Property Management takes pride in being a family-owned and operated Dallas property management firm with over 500 properties in its portfolio! It is important to us to take the time to consider the particular needs of property owners before we implement any service.
Contact us today to learn more about our comprehensive property management services!