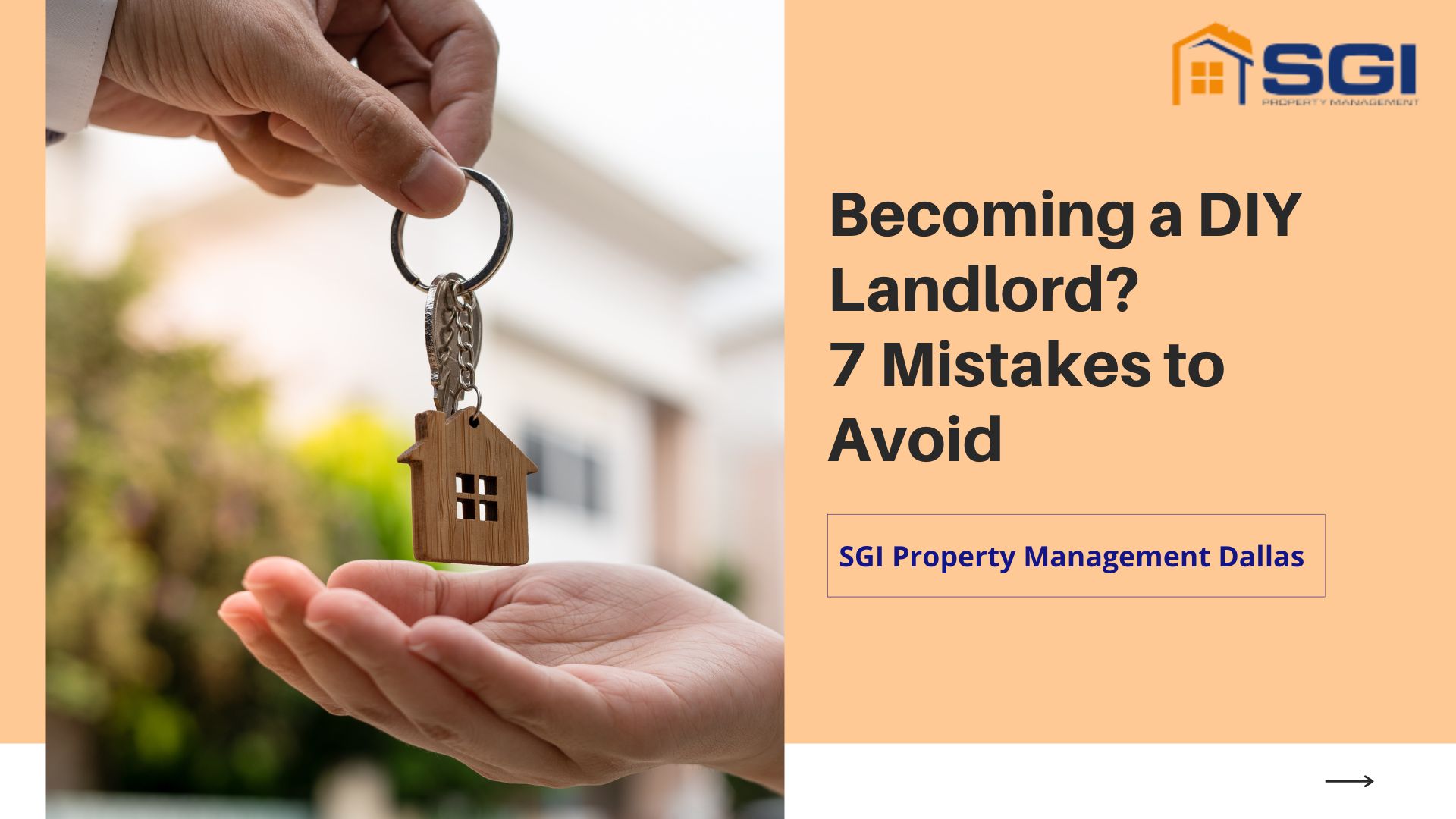 Did you just buy your first rental property and are thinking about managing it by yourself? If so, this article is meant for you! Owning a rental property can be lucrative but it's not an easy ticket to wealth. How you manage the investment is what makes all the difference. Self-managing a rental property takes time, money, and a lot of effort.
It can especially be daunting if you choose to do it yourself rather than hire a property manager. That said, as a new landlord, you can still run a successful investment business if you avoid certain mistakes.
7 Mistakes to Avoid When Self-Managing Your Rental Property
1. Not Having a Written Lease
A lease is a contractual document between a landlord and a tenant. It highlights the rules that tenants must abide by during their tenancy. It helps explain policies and answer questions like:
When and where rent is due.

Whether subletting is allowed.

Whether a tenant can make changes to the unit.

What is the occupancy limit?

Can a tenant keep a pet?

Can a tenant smoke in the rental unit?

What repairs are considered emergency repairs.
Without a proper legal document that highlights such important issues, enforcing any rules on your tenant can prove nearly impossible. A good property manager can help you draft a proper legal contract that protects you and your assets.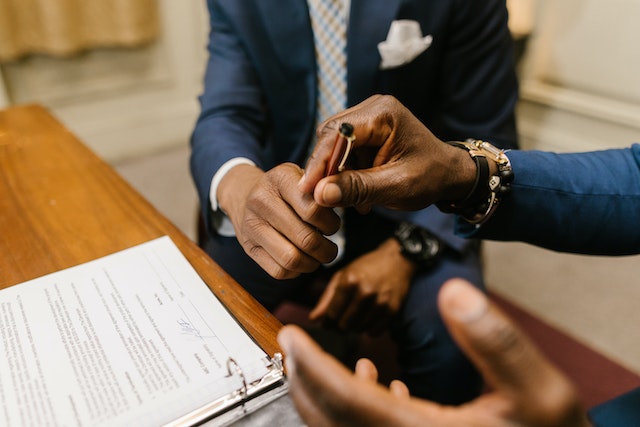 2. Not Regularly Inspecting Your Rental Property
Don't make the mistake of trusting that a tenant will care for your property like you would. No matter how good a tenant comes across, you'll still need to keep checking it every now and then.
Ideally, you should plan to inspect it four times. When the tenant is first moving in, when seasons change, and when the tenant moves out. By keeping tabs on your property, you'll be able to address issues quickly and stay up to code.
Always remember to provide your tenant with proper notice prior to entry to avoid potential landlord harassment issues. The laws in Texas around this are loose, but it's a way to keep up a professional and polite relationship with your tenants. You can agree with your tenant on the minimum notice period to provide and include that in the lease agreement.
3. Not Preparing for Vacancies
A vacant rental is an inevitable reality for landlords. Your property is bound to become vacant at some point. Getting your property ready to rent is a process. You have to make any necessary repairs, list the rental on multiple sites, and show the property to any prospective renters. All of this can be really time-consuming. For this reason, make sure to start the marketing process early.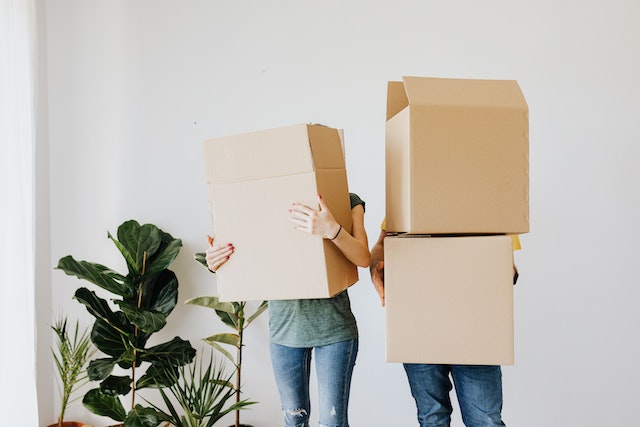 You should also try to have at least three months' savings to cover any expenses you might incur during the vacancy period.
4. Not Understanding Landlord-Tenant Laws
As a landlord, there are a lot of laws that you have to understand before you start renting out your property. In Texas, the landlord-tenant laws are contained under TX Property Code Chapter 92.
The chapter covers important rules and regulations, including:
A landlord's responsibility to maintain a habitable unit.

A landlord's responsibility when it comes to tenant evictions.

How landlords should handle and return a tenant's security deposit.

A landlord's responsibility to treat a tenant fairly and respectfully.

A landlord's responsibility when it comes to entering a tenant's rented unit.
As a DIY landlord, understanding all these laws and keeping up with any changes can be difficult. It's often easier to hire a professional property manager to navigate potential problem areas.
5. Charging Unfair or Incorrect Rent
This is one mistake that many DIY landlords are guilty of. You might overcharge a tenant thinking that it'll result in bigger profits. Unfortunately, higher rent can make your property less desirable in your market which results in longer vacancies.
On the other hand, undercharging a tenant leaves money on the table. This means you can't maximize your return on investment.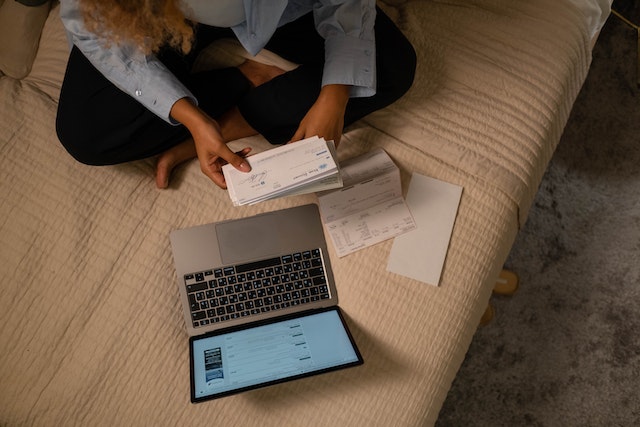 If you're not sure how much rent to charge, seek professional help from a property manager. They will carry out a comparative market analysis to help you charge the proper rent amount.
6. Not Running Tenant Background Checks
Finding responsible renters is an important part of owning a rental business. Screening tenants helps maximize your chances of landing a dream tenant. A dream tenant is one who pays rent on time, cares for their rented property, notifies the landlord of issues, and renews their lease at least once.
Doing credit and background checks can help you decide whether a tenant is going to be the right fit for your property or not. Also, make sure that your tenant selection process is devoid of any form of discrimination. The Fair Housing Act requires that landlords treat tenants fairly regardless of their race, color, religion, sex, nationality, familial status, and disability.
7. Not Giving Your Tenants the Required Disclosures
Landlords are required by both federal and state laws to provide tenants with certain disclosures prior to a tenant moving in. In Texas, landlords must make the following disclosures known to tenants.
Disclose information about lead-based paint concentrations. This is required of landlords who rent out homes built before 1978.

Provide the names and addresses of all parties involved with managing the property.

State the right of tenants to repair and deduct if their maintenance requests go unanswered.

Disclose parking rules for multi-family unit complexes.

Disclose the fees that are charged for late rent payments.

Provide a phone number that a tenant can use in case of an emergency.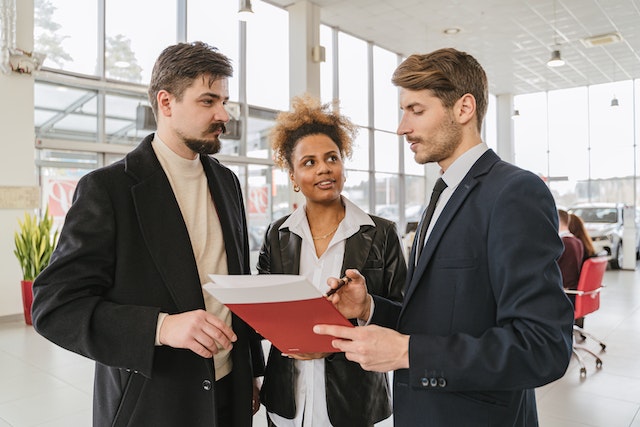 Conclusion
Making these mistakes can prove costly to any landlord's bottom line. If you find your landlord responsibilities to be overwhelming or stressful, hiring expert help is recommended. SGI Property Management Dallas is the top property management company in Dallas, Texas. We can help you save the time, effort, and frustration that comes with managing your rental property. Get in touch to learn more!