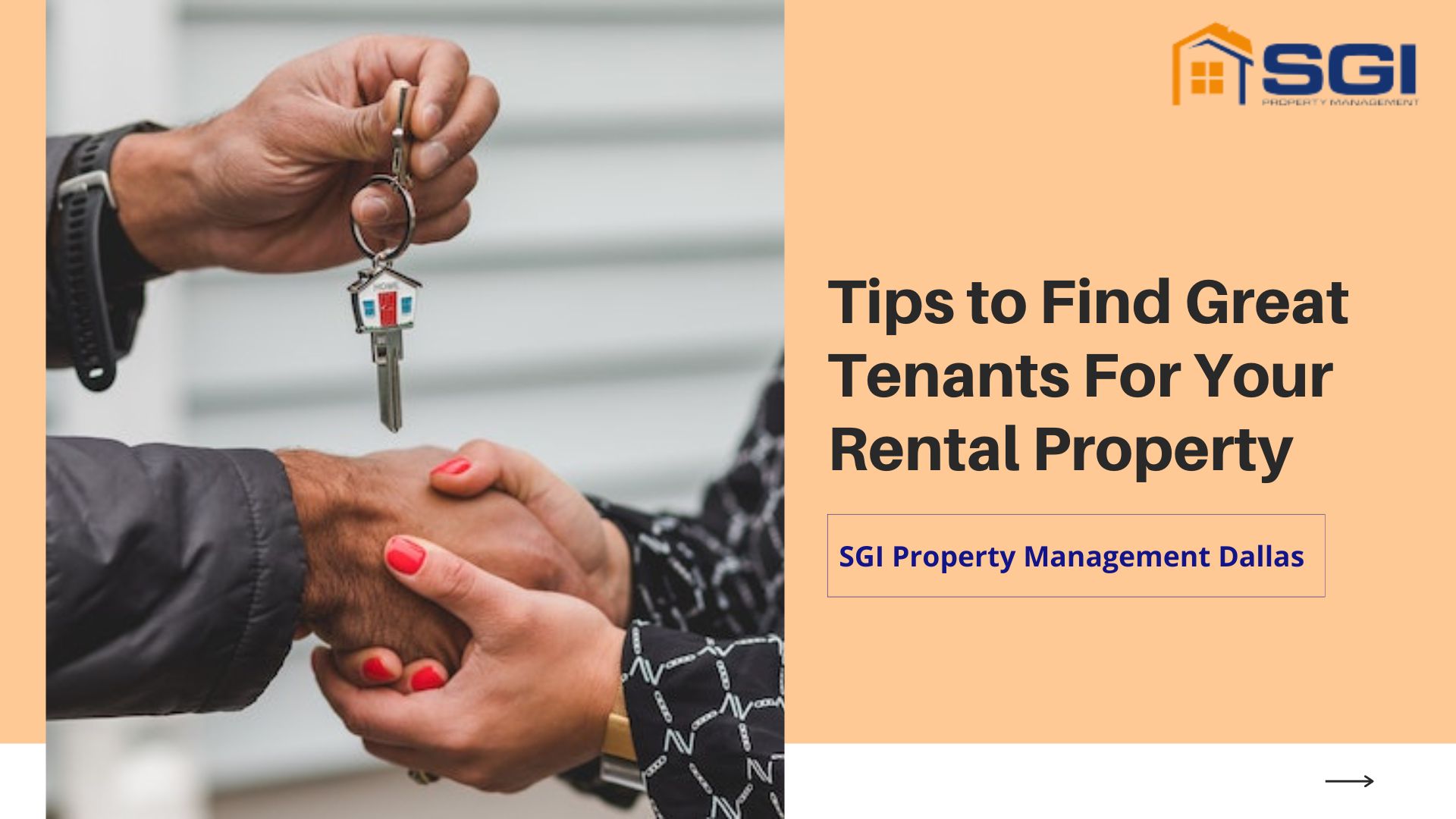 Having great tenants occupying your rental home is every landlord's wish. This is an attainable wish, though. A lot of good tenants are available, all you have to do is learn to attract them. Professional marketing skills attract great tenants. Here are some marketing tips from a leading property management company:
Study Your Target Market
When you know the target renter group you want to attract, half of the job is accomplished. You can design a campaign that focuses on their needs.
Look at the location of your rental home. What type of tenants are living there? What type of amenities do you offer and who is it suitable for? Do you have extra outdoor spaces? Is your neighborhood situated close to the parks? Is your rental home a perfect fit for families?
When you know the target people to rent to, you can understand their needs better and create a space that responds to those needs.
Align Your Advertising Method to Your Target Market
If you plan to attract retirees, you can place ads in the classified section of the newspaper. If you're marketing to students, then you must advertise on college campuses or distribute flyers. For families, you can place ads in magazines where they get distributed in supermarkets frequented by families.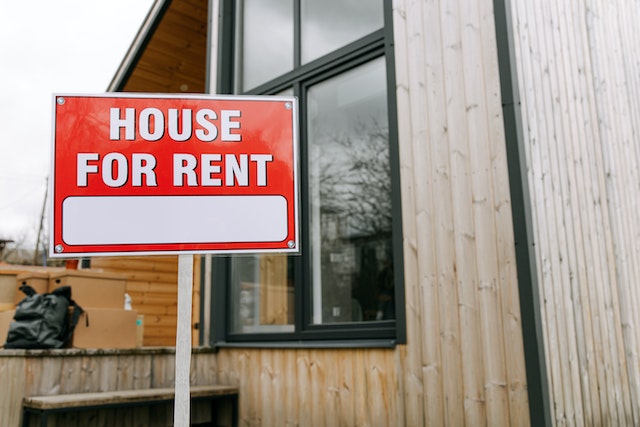 Avoid wasting money by directing to the best medium of advertising where your target market can reach it.
Maximize Online Advertising
Given that most prospective renters are online, it's where a lot of advertising takes place. It's also an effective place to boost interest in your rental property. There are property sites where you can post for free while others will ask for low fees.
When adding a property listing online, make sure to include clear and beautiful pictures of your rental space.
Post a Completed Rental Home
If you have a renovation project going on, you must wait till its completion. You can't promote a property where a lot of areas are still undergoing maintenance. Make sure your whole property looks great, from the inside to the curb appeal.
Some renters would not feel comfortable looking at an unfinished rental and would rather rent in a space where everything is organized and looking ready to be lived in. Ensure that you also present an immaculately clean rental home to prospective tenants. Posting video tours of your completed rental is a great way to show off all your hard work!
Look Professional
When doing a property showing, dress the part of a professional. How you present yourself matters, since people can associate your appearance with how you maintain the rental. If you look sloppy, then they might conclude that the property won't be well taken care of. You want to avoid having your management skills questioned, so take the time to appear professional.
Promote the Amenities Around Your Area
While your rental home is what you want to sell to renters, you mustn't limit the marketing around it. Create a holistic marketing campaign and include the best amenities in your neighborhood and surroundings.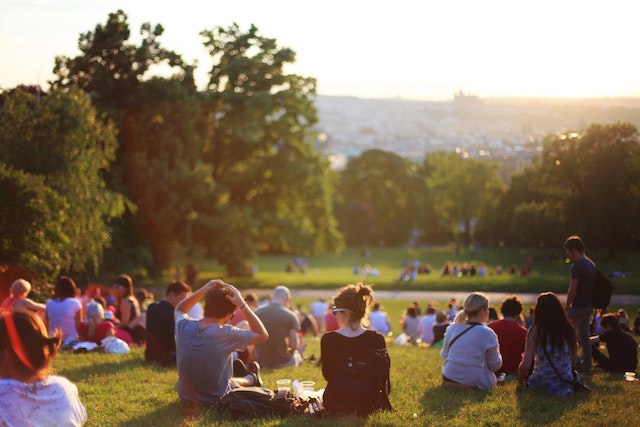 Highlight nearby parks, shops, dining spots, and local attractions situated close by.
Plan to Conduct Open Houses
Property showings may be infrequent so it's best to host open houses. Prospective renters are apt to drop by since the attention is not solely focused on them. They can ask questions without necessarily feeling pushed to sign a leasing agreement right away. It's a no-pressure environment and can be a good activity to find great leads that will approach you when interested.
Be Aware of the Competition
Check out similar rentals in your neighborhood. Learn the rental rates they're offering. Check what amenities they have compared to yours. You must assign a price based on value but it's important to be aware of how much the rentals around you are offering. If your rental rate is too high, it can make potential tenants select a similar rental property priced lower.
Present Other Payment Channels
Renters want convenience and more options for paying the rental dues. Make it easy to make electronic payments. Some payment channels can be through credit cards, PayPal, online bank transfers, money orders, and checks. The more choices, the more renters are encouraged to pay on time.
Balance Being Friendly and Firm
It's important to keep in mind that you're running a business and a touch of professionalism is required. Act fairly but avoid being overfriendly, such that tenant privacy can be sacrificed. Always respect boundaries and be professional in treating your renters.
Give Rewards for Referrals
If a renter has directed someone to be your tenant then provide a reward. Instead of marketing, you save on advertising costs.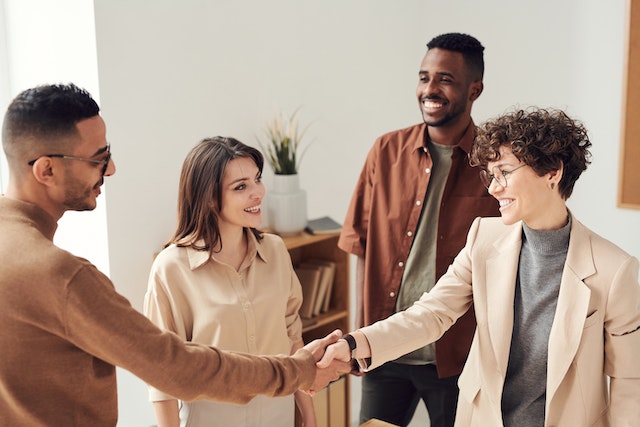 It's a great way to incentivize renters to refer their network to become one of your tenants.
Be Responsive
The best landlords are responsive to the needs of their renters. This is done by proper listening. When your tenants communicate or report issues, be willing to hear them out. The more you're able to dissect their needs and find a way to meet them, the more inclined they are to stay longer in your rental home. This is a proactive method that keeps renters happy and loyal.
Be Transparent
When creating property listings, include essential information such as having a no-pet policy. Be upfront with details and avoid stretching the truth, such as saying that something is nearby but in truth, it takes a few more minutes to reach that location.
In time, your tenants will know the real information anyway, and this can have a negative impact. They may share this bad experience with others, and you'll end up losing potential great tenants.
Screen Properly
From the outset, concentrate on bringing great renters into your home by taking the time to review their rental history and credit report. Conduct a thorough tenant screening process to verify their income and reach out to previous landlords to learn more about the potential renter.
Bottom Line
These are effective ways to place great tenants on your property and avoid tough problems down the road such as financial losses from unpaid rent and repairs for massive property damage. For questions or all your Dallas property management needs, contact SGI Property Management.